Digital research workspaces for everyone
Whether you're part of a local collaborative project, or in charge of improving research data management, sharing and access at a major academic centre, AnalytiXagility can help you revolutionise your research lifecycle.
We have designed our packages and pricing to offer the best flexibility to scale up or down as required. Take a look at the options to see which one suits your needs.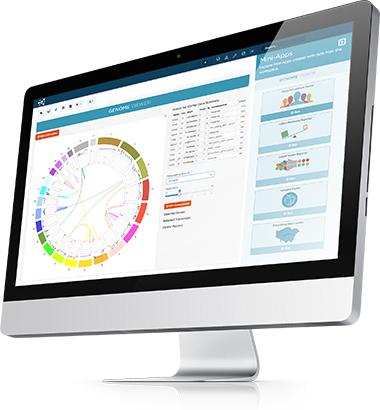 Free trial
30 days access to two fully featured private research workspaces
Choice of either an AnalytiXagility Academy training package or a workspace tailored to your area of interest
Unlimited online collaboration and research activities
Built-in suite of collaboration and analysis tools
Ability to upload, analyse and visualise your data – for free!
Standard AnalytiXagility support
Sign up for a no strings, no catches, completely commitment-free trial! There's nothing to download and nothing to install. Our secure workspaces are web-based, so you'll just sign in via your web browser. To set up your free trial, simply complete the
try it free
form, and our team will be in touch to get you up and running with workspace content that's tailored to suit your interests.
Individuals & research teams
Private, scalable web-based workspaces built for collaborative biomedical research
Built-in, flexible and ever-expanding suite of analytical tools and rapid prototyping technologies
Secure environment for rapid, highly configurable and risk-free data exploration
Integrated role-based access, audit, information governance and security features
Cutting-edge infrastructure supported by a rigorous, SLA-backed service
Simple subscription-based pricing
Our packages are 'a la carte', giving you the flexibility to structure a workspace to your needs. The standard workspace subscription below is our most popular, but we'll happily tailor a bespoke package.
Analytic database storage = 10GB
File storage = 50GB
Working memory for analytics > 4GB
Number of cores for analytics > 4
Number of workspaces = 1
Number of users = 3
Get in touch
for a customised quotation.
Organisations & Institutions
Powerful multi-tenanted digital research environment
Robust cloud delivery and assurance
Cost controlled responsible digital research
High volume research data management, sharing and access
Advanced security, governance & GDPR compliance
Dedicated support
Every organisation has different requirements when it comes to rolling out AnalytiXagility workspaces at scale, so we recommend that you
get in touch
to discuss your needs and associated pricing. Please
book a demo
and we'll show you how AnalytiXagility is supporting Great Ormond Street Hospital, the Stratified Medicine Scotland Innovation Centre and more.