User profiles




Each AnalytiXagility user has a unique account and password that they use to log into the platform, ensuring that access to each workspace and the data it contains is secure and available only to those users you choose to share the data with. Associated with your account is a profile that contains information about you.
All personal profiles are represented by the user's names or image, should they choose to upload one. To view a user's profile, simply click their name or image.
Signing in and out
To start using the platform for the first time, you'll need:
the web address of the platform
your username
You'll also need to set your password by clicking on the link in the email that you were sent when your account was created.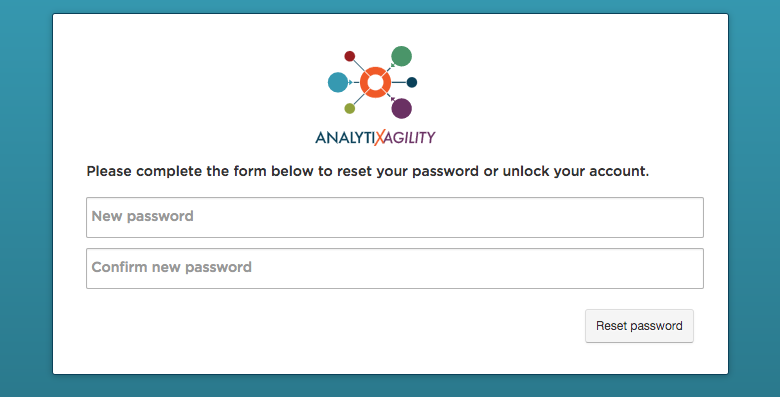 To sign into the platform:
Navigate to the platform through your browser (Google® Chrome™ and Microsoft® Internet Explorer 10 are currently supported).
Accept the Summary Terms of Use. Please note that you will need to do this each time you log in.
Enter your username and password.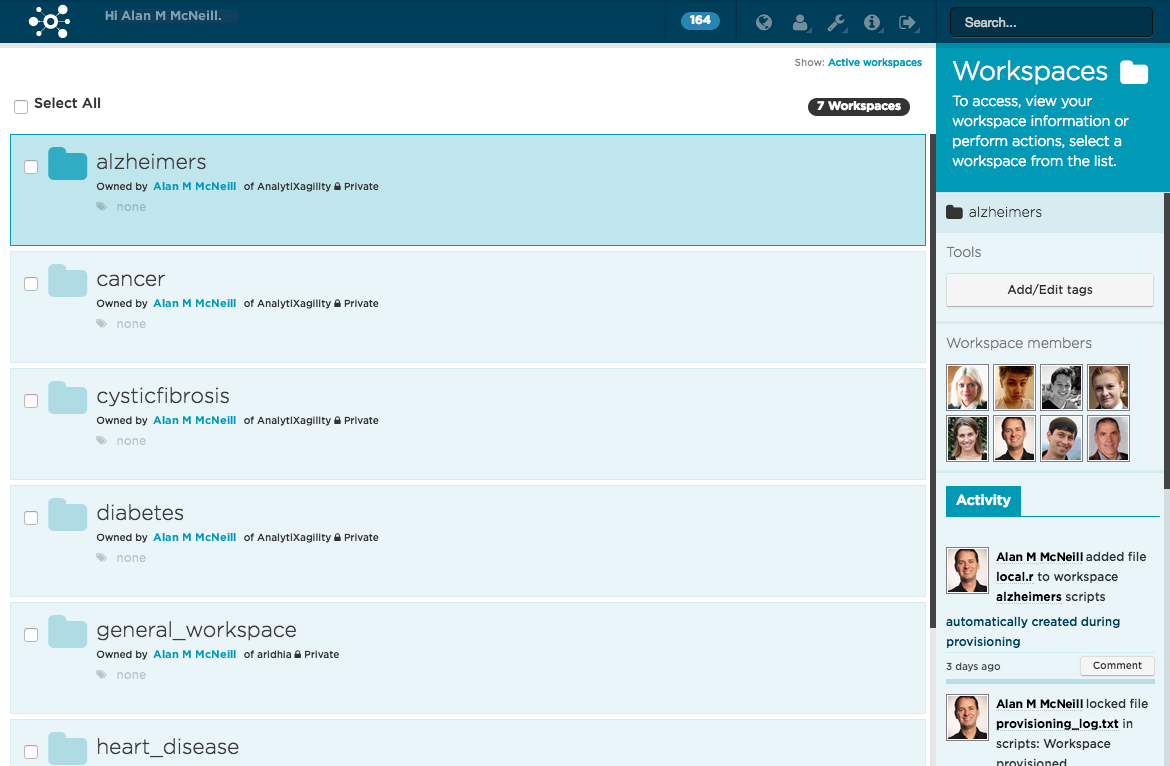 Once logged in, you are on the Workspaces page, which is your homepage. You can return to this page at any time by clicking the globe icon

on the header bar.
To sign out, click on the sign out icon

 on the header bar, and select 'Sign Out'.
Forgotten your password?
If you forget your password, click on the 'Problems accessing your account?' link on the login screen. Insert your username and click on 'Send Reset Instructions' . This operation will send you an email with instructions on how to reset your password.
Viewing and modifying your profile
Your profile contains pertinent information about you to improve communication and collaboration between you and other members of your team. You can view or modify your profile at any time.
To view your own profile, click the user icon

in the toolbar and then click

. From here you can modify your profile, by clicking the

button in the panel on the right hand side of the window. Now you can:
Upload or change your photo.
Change your job title and department.
Add notes that describe your interests.
You cannot change any other fields in your profile. Should any of these fields require editing, you should contact the administrator by emailing servicedesk@aridhia.com.
Changing your password
Click the user icon 

on the header bar, then click 

. This displays your profile.
Click the

button in the sidebar on the right-hand side of the window. This displays the Change Password window: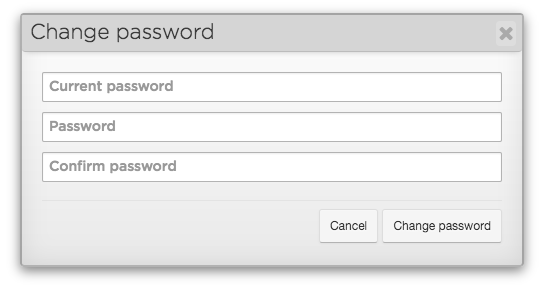 Enter your new password, then confirm your password by re-entering it. The password you enter:
must be at least ten characters long
must contain three of the following: an uppercase letter, a lowercase letter, a number and a symbol
These rules are enforced by the platform when you enter a new password. To create a strong password that increases security and helps protect your privacy:
do not use a name, whether your username, real name, or organisation name
do not use common words from the dictionary
use a password that is significantly different from any of your previous passwords
If the password you enter is invalid, the following message is displayed and you must enter a new password that matches these requirements.


To contact support, send an email to the Aridhia service desk: servicedesk@aridhia.com.