February 16, 2015 | Lisa
I'm very pleased to confirm that Aridhia have recently joined forces with StartEdin, a collective bringing together and promoting the local technology ecosystem.
As a growing innovative organisation seeking to recruit, develop and retain the best software developers and data scientists to join our growing team, this partnership fits nicely with our aims to raise our profile and attract top talent.
Edinburgh (and Scotland) boasts an impressive, dynamic and successful tech community with a proven track record in developing innovative businesses that enjoy global success. The number of global success stories continues to increase each year, particularly in software technology, bio-tech and financial technology companies.
Aridhia Informatics has offices in central Edinburgh and central Glasgow and has benefited greatly from being headquartered at the centre of this vibrant community. These areas boast a wealth of resources from world-leading research and academia, with a strong local investment network, and numerous supporting bodies and excellent infrastructure.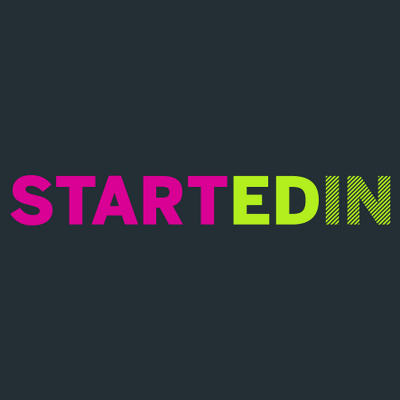 The StartEdin collective is helping to promote our thriving and vibrant community on a national and international stage, to lead the promotion and future growth of this dynamic area of the economy, as well as promoting Scotland's international brand as an attractive destination for top tech talent to seek opportunities and career progression. Aridhia is an entrepreneurial and ground-breaking health informatics company, we pride ourselves in developing and growing our team and providing unique opportunities for talented individuals to progress their careers in an organisation where our informatics and analytics solutions support major chronic disease management globally, and make a real difference.
We join a number of other tech organisations who have already backed the collective, signing up to support and promote Edinburgh, they include: Invest Edinburgh, Start-up Grind Scotland and Skyscanner.
Scotland and Edinburgh have long been at the forefront of innovation and technology, and this continues today in what is one the most contemporary and cosmopolitan cities in Europe to live and work. To find out more about working for Aridhia and our career opportunities please visit our careers page.
StartEDIN is a collective of those who want to make a difference. For more information, visit their website or email info@startedin.co.uk. Lisa Thomson, Aridhia Informatics Head of HR, is a 2014/15 Saltire Fellow with Entrepreneurial Scotland, with a range of HR experience gained in high-growth, Scottish technology companies including Wolfson Microelectronics, Axios Systems, Sumerian Europe and Aridhia Informatics. She is Founder of Purpose, a niche HR/Management growth consultancy providing services to early stage and investor backed businesses and is also Director for Scotland, Startup Grind – a global networking community for entrepreneurs.
---