Aridhia
FAIR Data Services
For trusted data sharing
Make data FAIR to improve research quality, impact and efficiency in all stages of your research lifecycle.
What is FAIR?
FAIR is a set of guiding principles in order to make data
Findable, Accessible, Interoperable and Reusable
Findable
Making data discoverable, identifiable and searchable via the assignment of metadata and unique identifiers.
Accessible
Available and retrievable data with access via authentication and authorisation procedures.
Interoperable
Parseable and semantically understandable data allowing the broadest possible data exchange.
Reusable
Accurately described data with associated provenance and well documented, easily shared usage rights.
Why FAIR?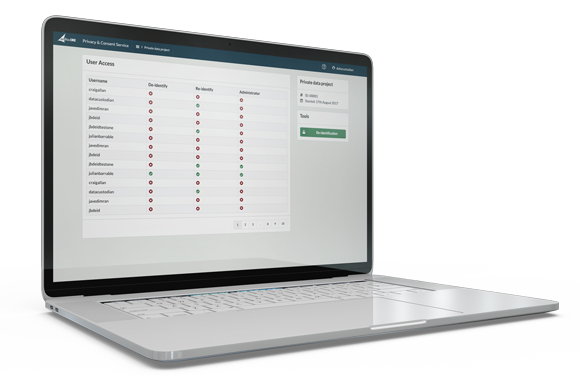 Enhance data quality, increase impact, reduce effort and costs
Up to 70% of the research and innovation community find that the ability to discover and access data generated by others would benefit their research (source one, source two).
Approximately €26.2 billion per year is wasted in the European Union by researchers and innovators not yet adopting FAIR data principles (source).
Researchers are less likely to replicate existing research and spend more time building upon previous research and innovating further.
Less duplication of research reduces costs associated with data storage, access licenses and double funding.
Increases collaboration with other disciplines to enhance research quality and impact.
There is now substantial demand for FAIR-enabled services.
Now is the time to make your data FAIR
Aridhia
FAIR Data Services
Aridhia's FAIR Data Services makes data Findable, Accessible and improves Interoperability for Reusable research.
FAIR Data Services provide accredited researchers and innovators with the ability to find, access, curate, analyse and publish data via online portals and APIs. Accredited users can work in an environment designed for security and privacy, preventing unauthorised access or use of data, adhering to information governance standards and where applicable, preserving patient confidentiality.
Researchers and innovators have the option to integrate with Workspaces to run analysis and curate new data in a secure and audited environment, which can then be re-published to enhance data findability. The integration of FAIR Data Services and Workspaces makes up the Aridhia Digital Research Environment (DRE).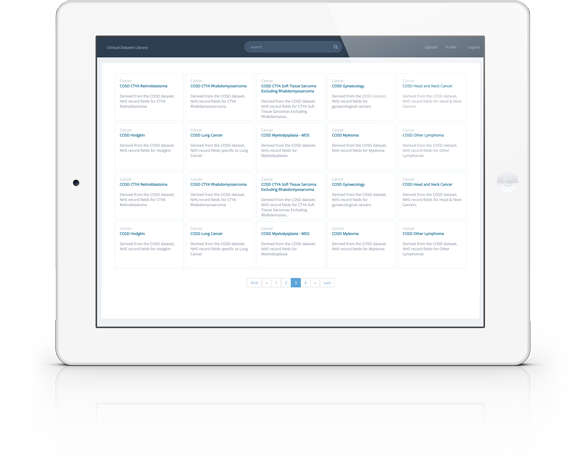 Key Features
Dataset Catalogue and Library
Easily find and obtain access to data described via metadata that adheres to common standards. Data can be described at the dataset (e.g. key, values) and field/column levels.
Data Selection Tool
View and curate new data by selection, filtering and transformation operations. Export data through customised authorisation workflows.
Data Publishing
Enhance data findability by publishing new or derived data to the Dataset Catalogue and Library. Optionally reference data with Aridhia-generated Digital Object Identifiers (DOIs).
Data De-identification and Re-identification
De-identify data containing Personal Identifiable Information to help align to information governance standards and if necessary, perform data re-identification.
Ontology Viewer
Semantic grounding for datasets where you can view and search common ontologies and the mappings between them.
Data Curation
Transfer your data to Workspaces for secure and audited analysis.
FHIR Support
Support for the transformation of suitable structured data into the FHIR format with exposure through the Dataset Catalogue and Library.
Want to know more about
FAIR Data Services

?
A product demonstration
Customising

FAIR Data Services

to your requirements
Pricing
Our roadmap and upcoming releases