September 30, 2015 | Sophie
Reproducibility in science is becoming increasingly important. The rise of meta-analysis and systematic reviews such as the Cochrane Reviews and a number of recent studies have shown that results are difficult to reproduce out of their original context. In biomedical research, there are also increasing demands for accountability. There are many drivers including privacy and its legislation, scientific integrity and funding bodies' own demands. These are not just prerequisites for the 'real work' of research, they are outcomes to be pursued. In order to be competitive, research must embrace enhanced information governance and scientific best practice as supported by our AnalytiXagility platform.
Aridhia is committed to protecting and respecting the privacy and security of your data, and we designed the AnalytiXagility platform with privacy and security at its very heart.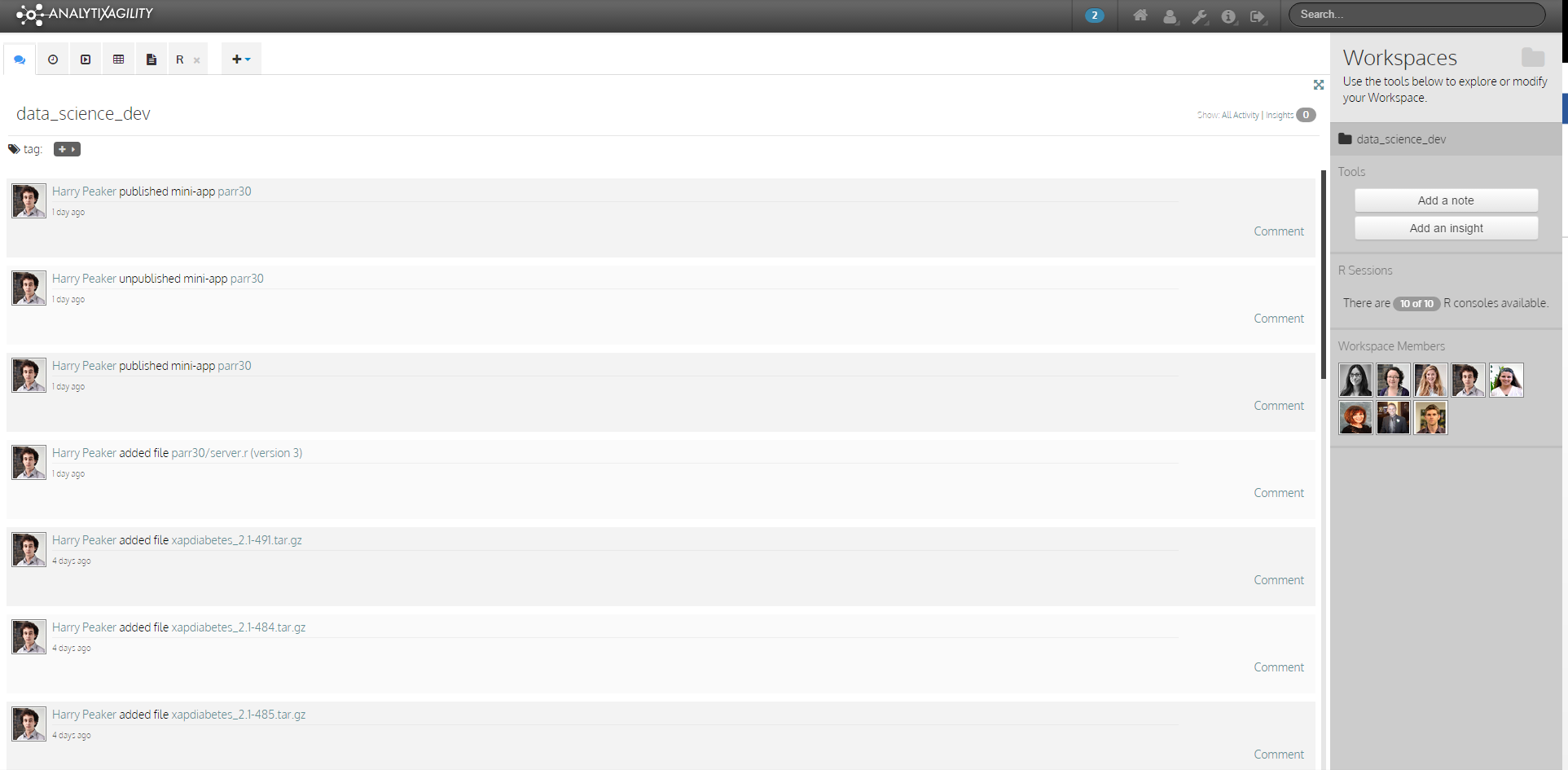 The transparency of the workspace is showcased in the summary and audit tabs. The summary tab (shown above) details individual user activity, this includes files that have been created and deleted, views that have been created and deleted, and data that has been loaded into the workspace.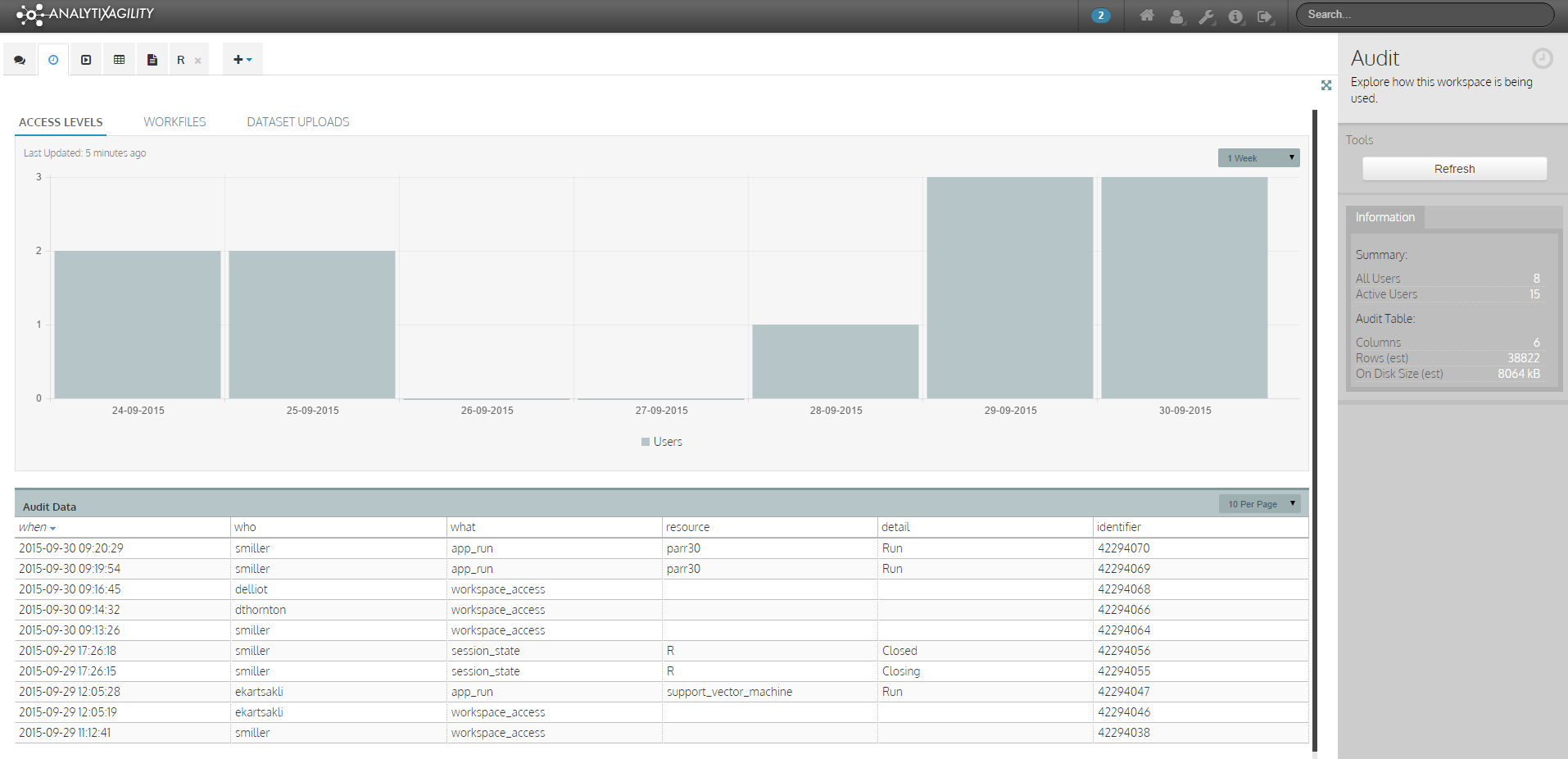 A more detailed account of workspace activity can be found under the audit tab, where visual representations of users, workfiles and dataset activities are presented in time series.
The 'Access Levels' tab is a bar plot of user activity over time, the 'Workfiles' tab displays aggregate counts of R, SQL and other file types created and deleted over time, and the 'Dataset Uploads'  tab shows attempted data loading from the SFTP mechanism. Audit data can be filtered by selected intervals, ranging from one day to two years, enabling project owners to keep accurate records of data interactions across a project lifecycle.

A log which tracks individual events is displayed under the summary plots. Information displayed here includes activities performed in the workspace by whom and with a timestamp. The "identifier" field can be used in communication with Aridhia's Support Team to extract additional information about activity carried out during a single event. Here, we see the workspace owner has visibility of usage, time spent within each workspace, which datasets have been successfully loaded into the platform and which files workspace members are working on, all of which enables wide-scale reproducible research across all workspaces of the platform.

When working with particularly sensitive data all this rich activity information can be used for continuous vigilance and proactive surveillance. This can be used to support extensive analysis of access patterns, activity levels and inputs and outputs from a workspace. This means that users of AnalytiXagility are not burdened with any additional reporting tasks and the audit data is provided back to them for internal transparency.
If you would like to find out more about how AnalytiXagility supports reproducible research please get in touch.
---