Here are just a few of the research projects and organisations using Workspaces to harness and leverage real-world data, accelerate research and enhance competitiveness
Want a referral from one of our customers?
Just ask and we'll get back to you shortly.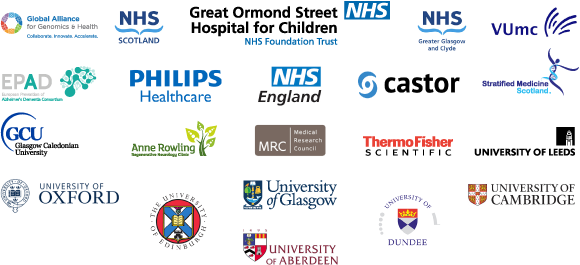 MEETING THE DATA AND ANALYTICAL NEEDS OF A EUROPE-WIDE DEMENTIA RESEARCH INITIATIVE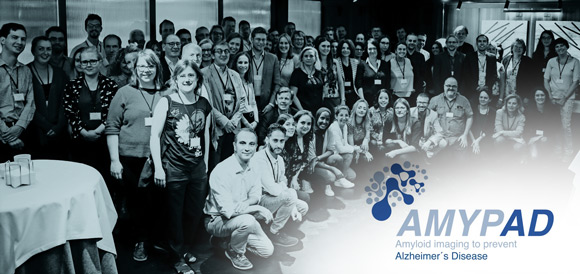 "The Prognostic Study in AMYPAD aims to determine the role of amyloid PET imaging in Alzheimer's disease prevention across multiple ongoing cohort studies, creating a large-scale but heterogeneous data-set for analysis. Fortunately, the challenges of data integration, harmonisation and access are now successfully addressed due to the great support of Aridhia's services and products, which will enable scientists to directly analyze data from multiple sources jointly."
AMYPAD is a collaborative research initiative with two clinical studies aiming to improve the understanding, diagnosis and management of Alzheimer's disease through the utilisation of ß-amyloid PET imaging. Especially in their study in cognitively healthy individuals, this knowledge would ideally lead to a deeper understanding of the pre-symptomatic stage of the disease, and would aid in the selection of participants for preventive and treatment trials.
Aridhia is contributing by unifying electronic data capture processes from multiple trial cohorts that feed into the AMYPAD project, as well as providing data science expertise and workspaces for the curation and analysis of the final harmonised data.
"The Aridhia research and innovation platform will transform the way in which we manage our research projects, providing a rich source of data that will underpin pioneering research of national and international significance."
Powering research and innovation at Great Ormond Street Hospital NHS Foundation Trust
In 2017, Great Ormond Street Hospital NHS Foundation Trust selected Aridhia to deliver their new research and innovation platform as part of a far-reaching transformation programme. Workspaces is currently being rolled out across the Trust and will soon be integrated with its electronic patient record system to increase the availability of data for research and accelerate and incorporate research into every patient's care.
Read the Great Ormond Street Hospital research and innovation platform announcement
Enabling the world's largest Alzheimer's disease research collaboration to tackle Alzheimer's dementia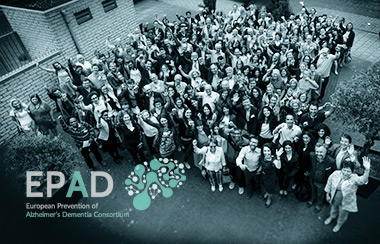 "This project is based on collaborative relationships… We aren't just asking for their data, we're asking for their people."
The EPAD, or European Prevention of Alzheimer's Dementia collaboration, is a €64m Innovative Medicines Initiative funded project involving 38 EU partners. The aim is to define an accurate set of criteria for identifying Alzheimer's pathology early in the course of the disease in people with no or minimal associated symptoms, and to develop a research platform that efficiently enables the undertaking of adaptive, multi-arm proof of concept studies for early and accurate decisions on the ongoing development of novel interventions for disease prevention.
Workspaces underpins the project's multi-centre longitudinal cohort study to improve the understanding of the disease's early stages and progression, including identification of cohorts of patients at risk and the extraction and visualisation of longitudinal data.
Bringing the benefits of big data technologies to the critical care unit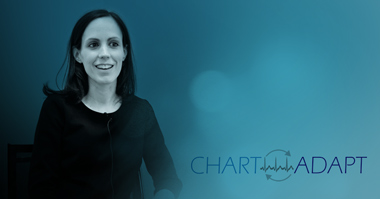 "This could really revolutionise clinical decision-making around head injuries because, until now, this information has not been routinely available to clinicians"
CHART-ADAPT is an Innovate UK funded collaboration between Aridhia, NHS Greater Glasgow & Clyde, the University of Glasgow and Philips Healthcare examining the use of big data technologies as a solution to advance research and treatments for patients suffering from traumatic brain injuries.
The CHART-ADAPT platform has been implemented, demonstrated and technically evaluated using live patient data at the Neurointensive care unit, Neurosciences Institute, Glasgow. By enabling clinically important physiological models and algorithms to be implemented more quickly into clinical practice, CHART-ADAPT has the potential to revolutionise critical care.
Watch the CHART-ADAPT video to find out more about this ground-breaking project
NHS trusts harness the power of Workspaces for NIHR Health Informatics Collaborative programme
"The collaborative analytics platform should be a huge benefit for research…" Nick McNally, COO, National Institute for Health Research University College London Hospitals Biomedical Research Centre
NHS uses Workspaces for unique healthcare data exploration to identify improvement opportunities
"We are extremely grateful to… Aridhia for making this possible; for the first time, a wide range of people here… have got access to full, live datasets from primary and secondary care data, and I think that is astonishing." John Robson, GP & Cardio Lead for Tower Hamlets PCT
Workspaces delivers global education platform for University of Edinburgh medical informatics course
"I would definitely recommend Workspaces to both students and teachers in a university… the Workspaces platform allows distributed teams to work together, which I think is brilliant." Areti Manataki, Health Informatics Researcher & Academic Project Lead, University of Edinburgh
Transforming Scotland's precision medicine capabilities with Workspaces
"[Aridhia's] platform is key to bringing together the data and expertise required to ease the transition from discovery and development to the delivery of precision medicine products and services." Professor Dame Anna F Dominiczak, Regius Professor of Medicine, Vice-Principal and Head of College of Medical, Veterinary and Life Sciences, University of Glasgow and Stratified Medicine Scotland Innovation Centre