Working Life Blog
Social Events
---
A Warm Welcome
The Aridhia team met up recently in Glasgow to welcome our new American contingent. Amanda Borens and Jeff Barrett got to meet the wider team and take the lead on the day's meeting before some great food and drink, the usual quizzes, and an impromptu bingo session from Justyna Chmura to raise some money for refugee charities.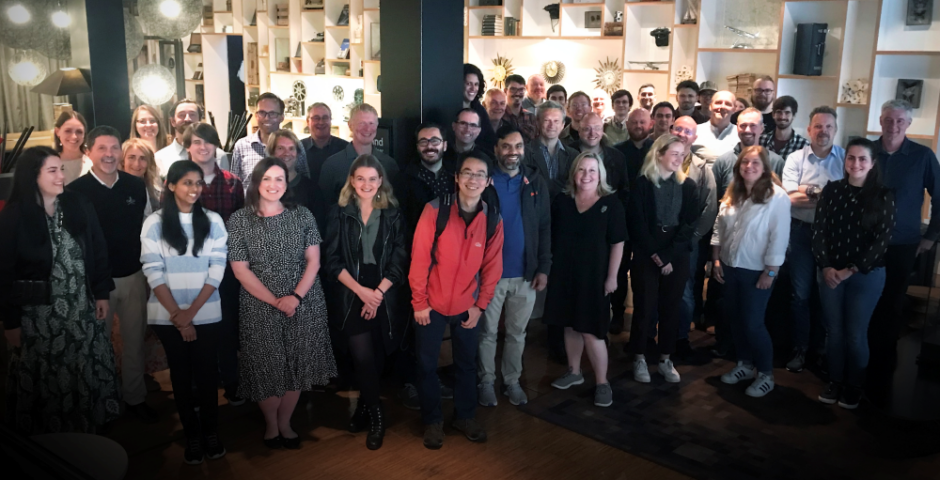 ---
"Festive" Event
In the early days of the pandemic, Aridhia took the decision to spend a week testing how well its people and systems could operate offsite, shifting to a fully remote working policy well before any lockdown was implemented. After more than two years of working from home (and a substantial increase in the business headcount), Aridhia recently held its first all-company social gathering since our 2019 Christmas meal and quiz!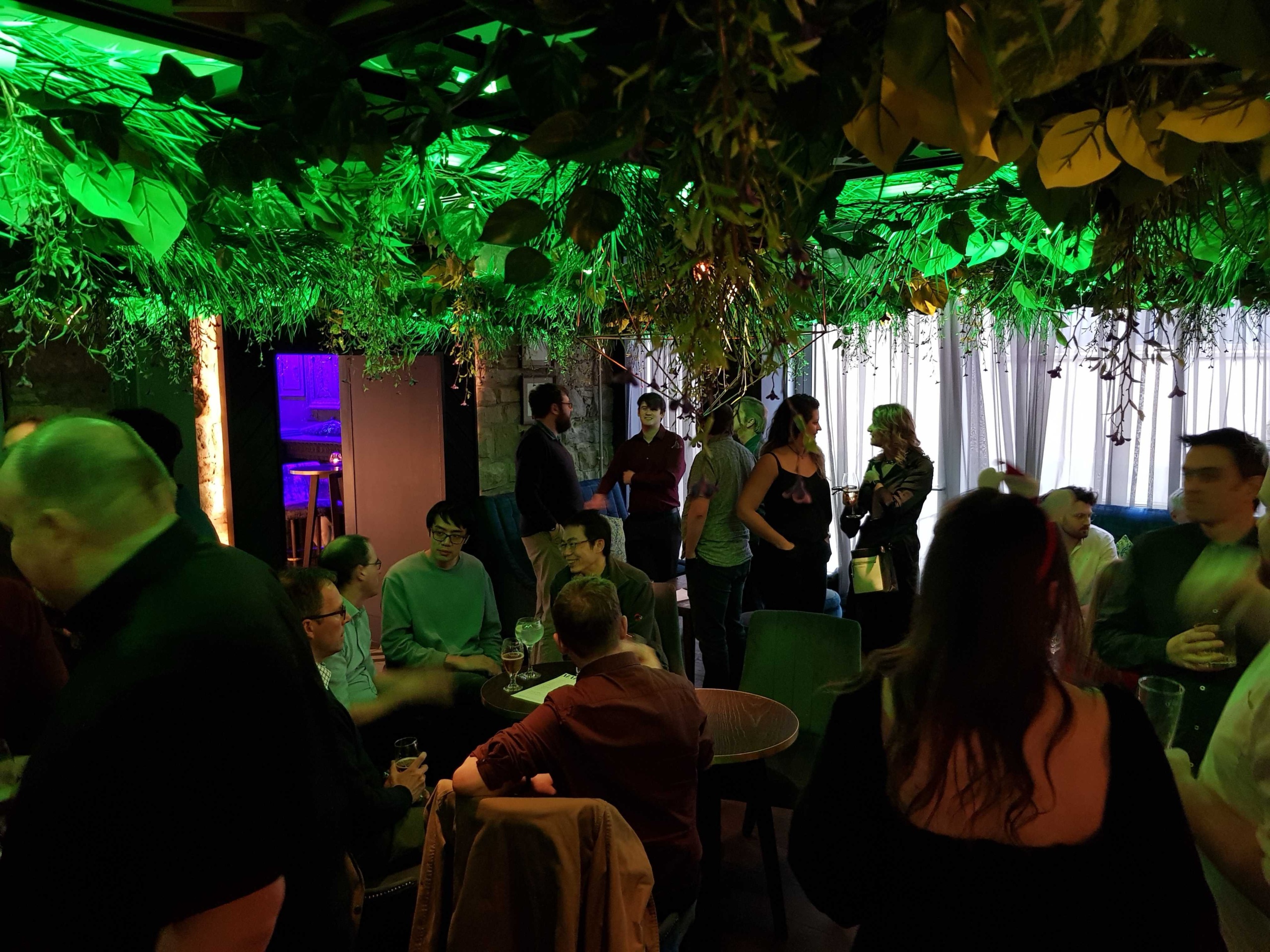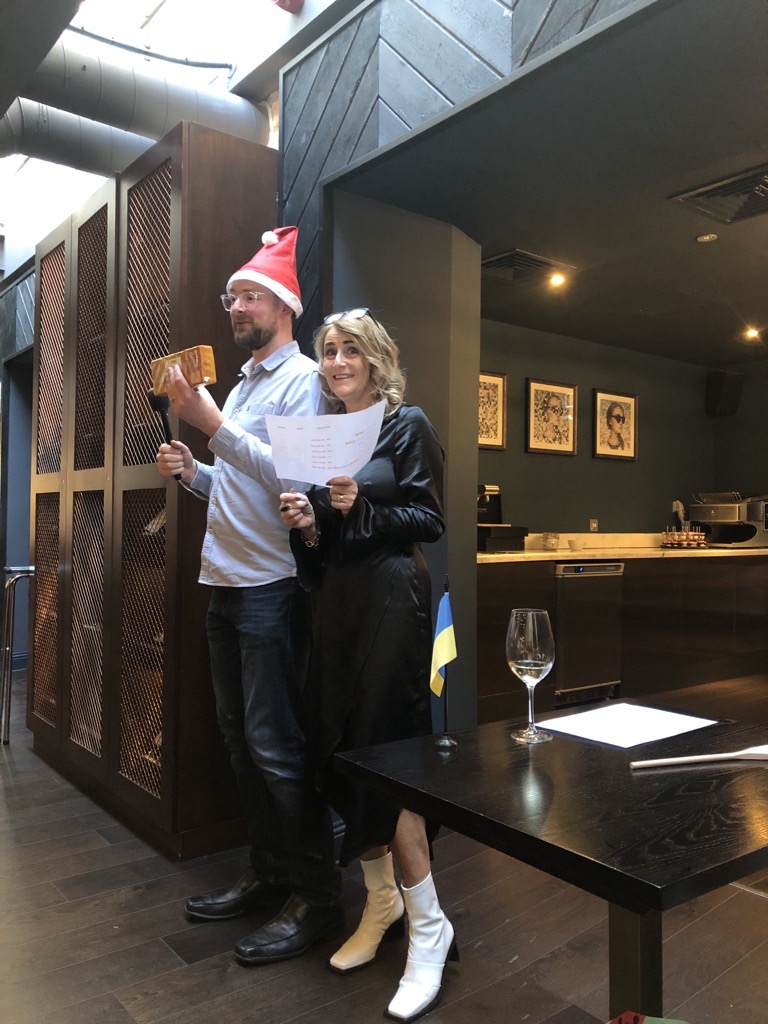 While the Omicron wave may have scuppered our plans in December, it didn't stop us from injecting a little festive cheer into a lovely meal in Edinburgh. The meal and drinks reception provided a great opportunity to finally meet people in the flesh. Many of the staff who joined over the last two years have only met members of their immediate team or, in some cases, nobody at all. A volunteer team in the company have recently been coordinating help and support for Ukrainian refugees and associated charities, such as our drive for kids' backpack gift packages. Part of their efforts involved organising a raffle and auction to be held during the meal. Auction items included donated concert tickets, extra days of annual leave, and one very special packet of value-brand custard creams. The total raised on the day was a little over £1500! Congratulations to the team, and we look forward to meeting again in the (hopefully not too distant) future.
---
Escape Rooms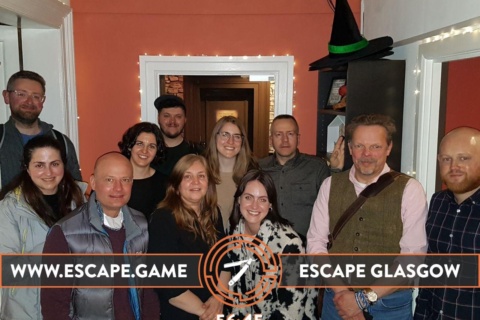 The Enablement Team recently gathered for an all-day meetup in Glasgow. A first-time meeting for some of our staff who work further afield. After a productive meeting, some delicious red velvet cake and an impromptu Dobble tournament, they headed out to an escape room experience. The team split into three and took on Sweeney Todd, Sherlock Holmes, and "non-branded Wizarding School" challenges. The Wizards came away as the victors by mere minutes, lounging outside the other rooms so they could pretend they had been waiting forever.
---
Social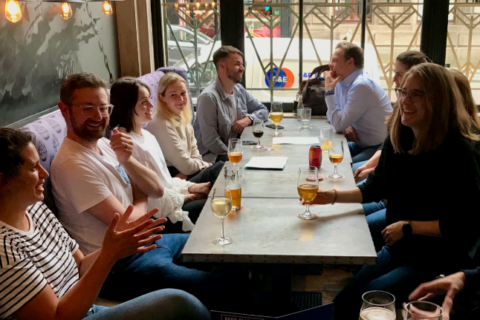 The Workspaces UX team meeting handily coincided with Enablement's this month, giving the opportunity for some cross-team competition and some social drinks afterwards. Free from a work environment, the discussion turned to pizza toppings, phobias, and strangely, a phobia of certain pizza toppings.